WONDERLAND
March 6 – May 14, 2021
Patty Chang
Dominique Fung
Hings Lim
Candice Lin
Ani Liu
Catalina Ouyang
Sydney Shen
Christine Wang
Ziyang Wu
Peter Wu+
A group exhibition featuring artists of the Chinese diaspora. All artists are based in the US.
The exhibition's context is inspired by "Wonderland" —an abandoned amusement park project located in Chenzhuang Village, China.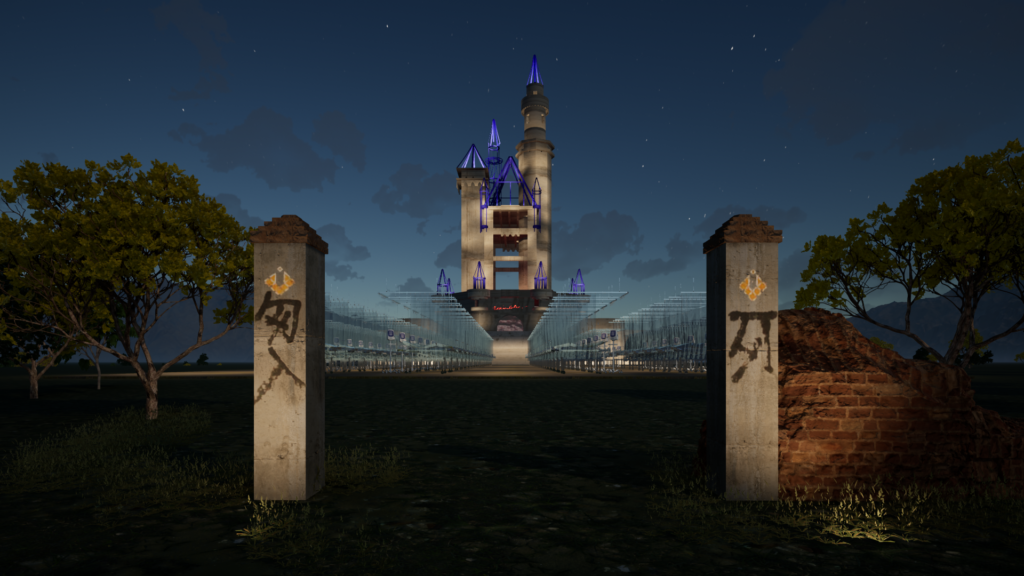 Enter Virtual Exhibition |
PDF List of Artworks
The Art Newspaper's XR Panel, "Memories of Myst: Substrata, a new artist-run virtual exhibition, is like entering a magical afterlife," The Art Newspaper, March 12, 2021.
"Feminism and diversity. Questioning womanhood and post-colonial spaces," S+T+ARTS, March 11, 2021.
Quirin Brunnmeier, "Art in Quarantine #24: Dystopias, Utopias and Metaverse," GalleryTalk.net, March 9, 2021.
Matt Stromberg and Elisa Wouk Almino, "Your Concise Los Angeles Art Guide for February 2021,"
Hyperallergic, February 3, 2021.
Lindsay Preston Zappas, "Art Insider: SUBSTRATA at Epoch Gallery," KCRW Arts & Culture Stories, January 26, 2021.