REPLICANTS
October 9, 2021 – January 14, 2022
Gordon Cheung
Galath3a
Hung Yu Hao
Keiken
Katja Novitskova
Jennifer West
Dr. Woo
Qianqian Ye + Tiare Ribeaux
Original Music by Konrad Black
REPLICANTS borrows its title from the fictional bioengineered beings introduced within the 1982 science fiction film Blade Runner. The exhibition's framing environment, modeled after Queen's Road Central in Hong Kong, extends a virtual reproduction of the street and surrounding buildings of Woaw Gallery where REPLICANTS will be featured. This digital inversion of physical space and materiality, while mirroring the malleability of the replica, more broadly considers the limitations and possibilities for techno-reproductions.

The entirety of the REPLICANTS exhibition will be offered as a singular NFT containing a compilation of artworks by participating artists featured therein. The REPLICANTS NFT is now available and is released in tandem with its inclusion in, and the opening of, the group exhibition TEKNOLUST: OBJECTOPHILIC FUTURES at Woaw Gallery, Hong Kong.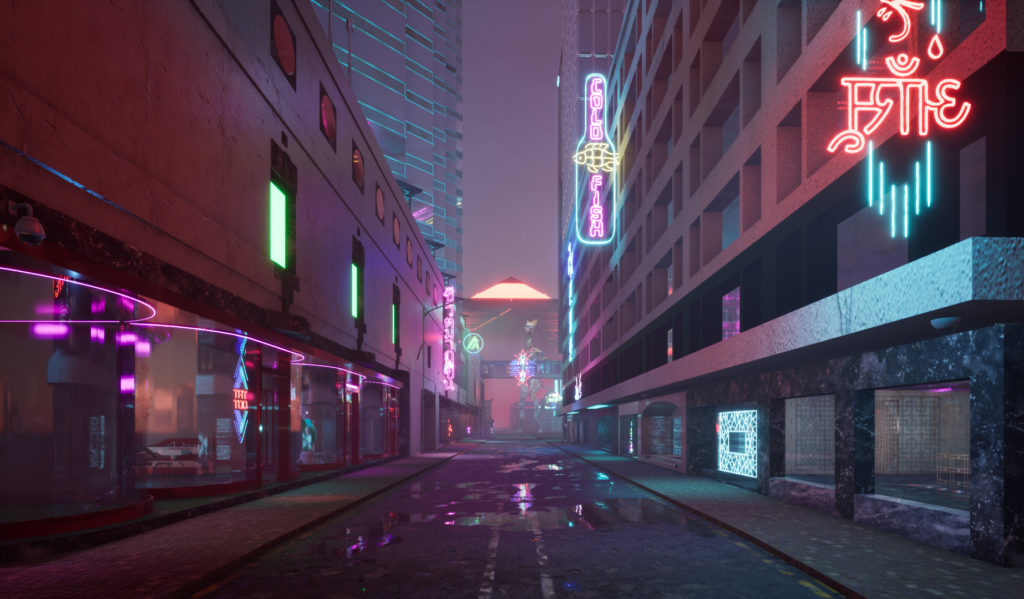 Enter Virtual Exhibition | PDF List of Artworks | Acquire REPLICANTS NFT
Patrick Steffen, "On View: International Exhibitions," Flash Art, No.337, Vol.54, Winter 2021-2022: 183.
Lara Brörken, "Internet Explorer: Art Online # 7 – Solitude and Society," GalleryTalk.net, October 19, 2021.
Cayetano Ferrer, Peter Wu+, "NFTs and the Museum Part 3: Artists and NFTs—Cayetano Ferrer in Conversation with Peter Wu+,"
LACMA Unframed, September 20, 2021.
Brian Droitcour, "From Blockchain to Browser: Exhibiting NFTs, Part One," Art in America, August 12, 2021.
Danni Shen, "Wonderland: Surviving Horror and Monstrosity," Heichi Magazine, July 8, 2021.