FREEPORT
June 12 – October 1, 2021
Neïl Beloufa
Sarah Rosalena Brady
Alice Bucknell
Juan Covelli
Alexandra Koumantaki
Amanda Ross-Ho
Hirad Sab
FREEPORT is inspired by and modeled after the Luxembourg Freeport.

Freeports are unregulated, ultra-secure storage facilities that exist outside of the territorial tax jurisdictions of any country — they're often used by the uber-rich to hoard significant works of art. Because of their inherent lack of transparency, freeports are nefarious breeding grounds for fraud, money laundering, and tax evasion.

There are many parallels that can be drawn between freeports and non-fungible tokens (NFTs). Both exist in unregulated territories, are constructs of capitalism, and can elicit unsavory practices. With a touch of irony, EPOCH seeks to circumvent these similarities by offering a unique concept for an NFT built upon an ecological, equitable, and sustainable model. The entire virtual exhibition, FREEPORT, will be offered as a singular NFT containing a compilation of artworks by the participating artists. The FREEPORT NFT is minted on the climate-friendly Algorand blockchain and is now available.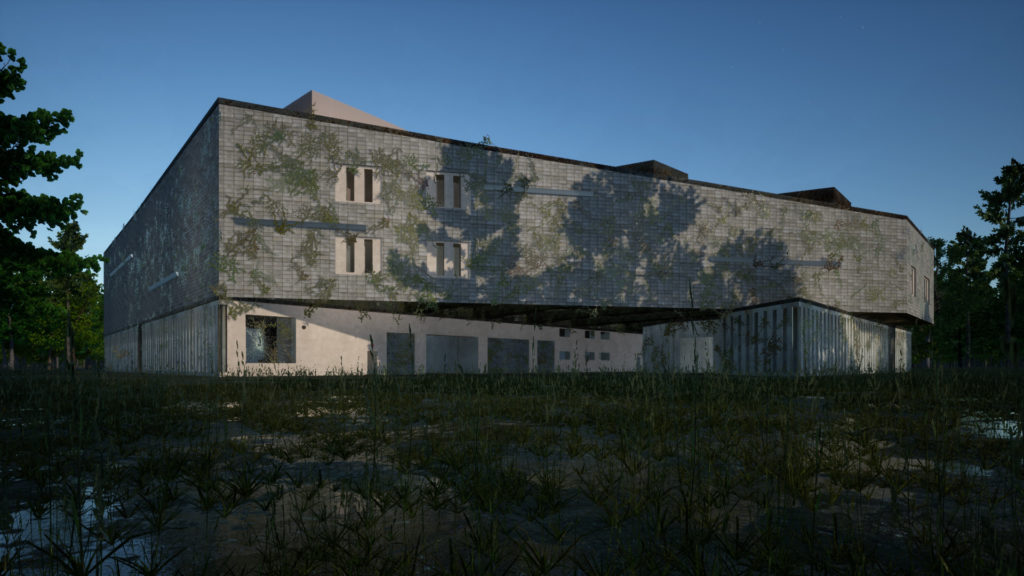 Enter Virtual Exhibition |
PDF List of Artworks |
Acquire FREEPORT NFT
Cayetano Ferrer, Peter Wu+, "NFTs and the Museum Part 3: Artists and NFTs—Cayetano Ferrer in Conversation with Peter Wu+,"
LACMA Unframed, September 20, 2021.
Brian Droitcour, "From Blockchain to Browser: Exhibiting NFTs, Part One," Art in America, August 12, 2021.
Danni Shen, "Wonderland: Surviving Horror and Monstrosity," Heichi Magazine, July 8, 2021.
Elian Carsenat, "First entire virtual Art exhibition sold as a NFT," Uncopied, July 6, 2021.